What is Asthma?
Asthma is a respiratory condition, marked by attacks of spasm in the bronchi of lungs; which causes breathing difficulty.

It is usually associated; with allergic reactions or types of hypersensitivity. Exposure to various irritants and substances which trigger allergies (allergens) may cause signs and symptoms of Asthma. Asthma causes can be different from person to person; and it includes airborne substances like pollen, dust mites, mould spores, pet dander or particles of cockroach waste.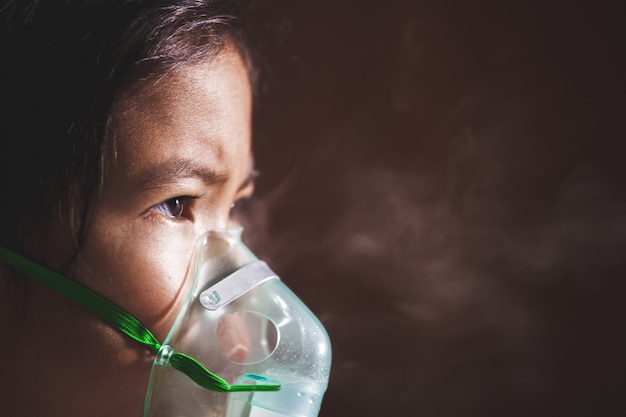 Asthma in Children
Asthma is one of the most common chronic diseases of childhood and a major cause of childhood morbidity, as calculated by school absences and hospitalizations. It is a heterogeneous disease, in childhood, the lungs and airways easily inflamed with the exposure to certain triggers; such as inhaling pollen, cough, cold or other respiratory infection. Child Asthma brings complicated and bothersome symptoms such as interference in sports, school and sleep. Unmanaged Asthma may cause dangerous Asthma attacks. Asthma in children and adults are not completely different but child faces bothersome complications as miss school, and play activities. It is important to visit a doctor immediately, a good child asthma doctor may help to control complications .
Symptoms
1.
Wheeze
:- Wheeze includes a whistle on the chest, shortness of breath and cough manifested by activity limitation and nocturnal symptoms or awakenings without other signs of infection, such as fever
2. Chest tightness
3. Presence of risk factors to develop asthma
4. Therapeutic response to controller treatment
The Symptoms may vary over time and in intensity, together with variable expiratory airflow limitation.
Child Asthma Doctor in Ahmedabad
1. Therapeutic trial
2. Atopic Test
3. Lung function testing
4. Exhaled Nitric Oxide
Best Child Asthma doctor in Satellite, Ahmedabad
Dr Nishchal Bhatt is one of the best child Specialist and certified Teenage-Adolescent Health Consultant (Physical-Psychological-Emotional-Spiritual wellbeing) and an active member of Indian Academy of Pediatrics (I.A.P.) - Gujarat. He says that it is important to individualize each child's management, so individual monitoring, the response is desirable. Treatment for Child Asthma is base on symptom patterns, risk of exacerbations, side effects and response to initial treatment. Child Asthma treatment requires a stepwise treatment approach. If you are living; at Satellite or Bopal, you may easily visit Dr Nishchal Bhatt for Child Asthma treatment.